A second home at the REMC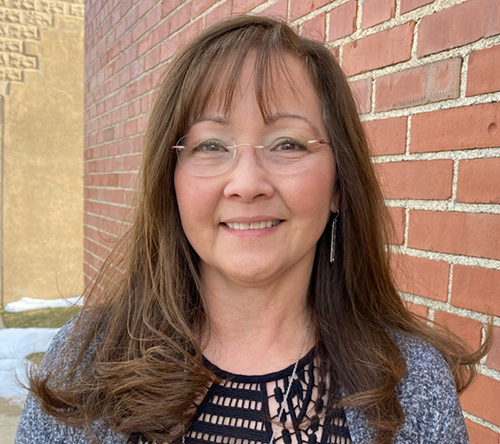 As a teen, Betty Winters considered joining the Navy and becoming a marine biologist. But life, love and marriage, and then a family, redirected those thoughts. After an initial career in banking, she moved to an electric cooperative at age 39.
"One thing I am proud of is the fact that my highest level of education is high school, and yet I am able to do my job," said Winters, 63, now the manager of finance and administration at Parke County REMC in Rockville. "I credit this to having a great pool of contacts when I have any questions. To me, networking is a very important tool to have."
Through her pursuit of opportunities and the faith of others in her abilities, new positions soon came her way. And she found a network of other electric cooperative professionals across the state eager to teach and mentor her.
"I'm not afraid to ask questions," Winters said. "We're a close-knit group, and if somebody's doing a great job with something, why wouldn't they want to share it? 
"You don't have to create the wheel from scratch," she continued. 
She started at the cooperative as a receptionist, but after about a month, a coworker hired in the billing department at the same time asked if she wanted to trade positions. Winters jumped at the chance. "I like numbers," she said. "I always have. They let us swap jobs, and it was much better for me."
Though she had been in the banking industry, mostly working in loans, her knowledge and skills in accounting all began with the REMC. When an accounting assistant position opened up, several of Winters' coworkers asked if she was going to apply. "I wasn't even thinking about it, until the third or fourth person asked me," Winters said.
She discussed the position with her CEO and learned about its challenges and opportunities for advancement. She applied and got the position. "He had faith in my ability," she said.
She said she had comfort knowing she had support from her CEO, who had also worked his way up, and a network of 37 other electric cooperatives in the state, plus Indiana Electric Cooperatives, their Indianapolis-based service association. 
The close working atmosphere shared among the electric cooperatives is something you don't see in other industries. "I love that throughout my career, Parke County REMC has felt like my second family — that caring for each other. It's the closest feeling to being at home," Winters said.
1998 MOVED
2005 PROMOTED
Manager of Finance and Administration