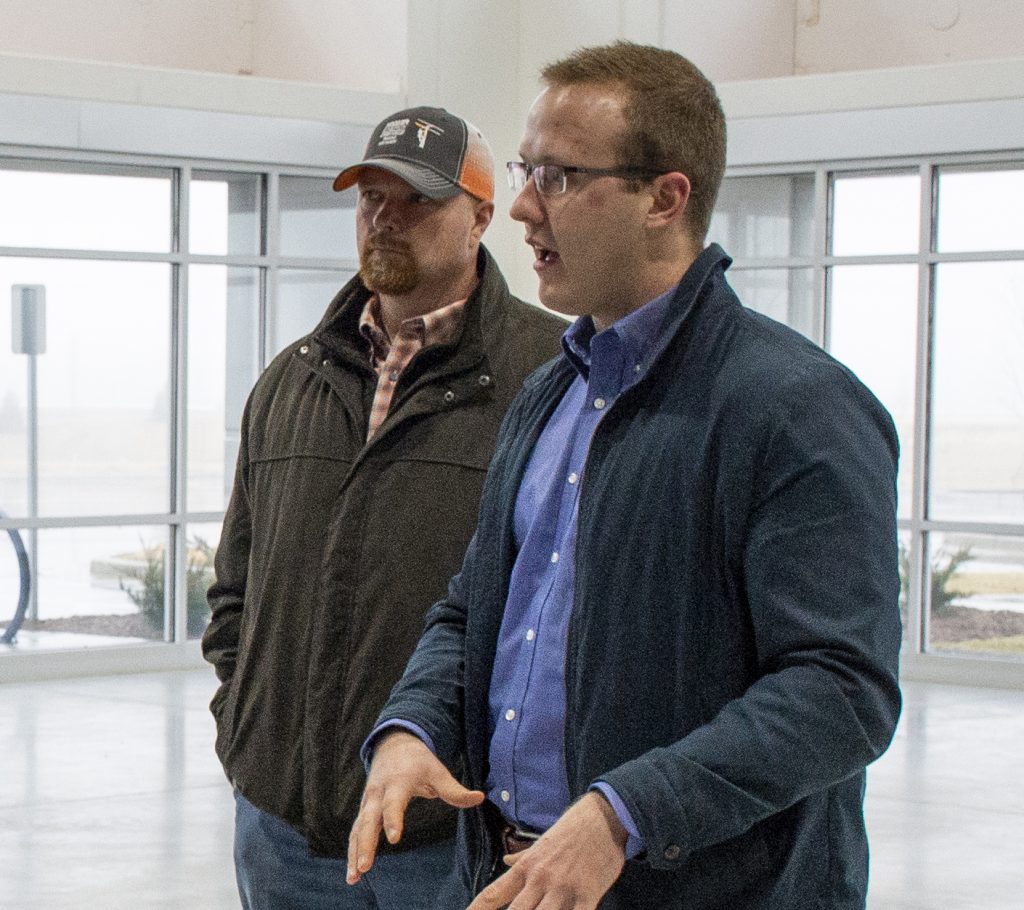 If ever someone was destined for a career in the electric cooperative industry, it would have to be Blake Kleaving.
The Perry County native is a third-generation co-op guy who's already had multiple jobs, including college internships, with multiple electric cooperative organizations large and small. "Every step of the way," he said, "it's all been interconnected. The spark is just seeing the impact electric cooperatives have on people in rural America."
In February 2020, Kleaving began his most recent position at Hoosier Energy, the power supply cooperative to 18 electric cooperatives across the southern half of Indiana and in southeastern Illinois. In his third time around with Hoosier Energy, he works with Hoosier's member electric cooperatives to help end-of-the-line consumers save energy and money through an array of energy efficiency and demand-response programs. "I absolutely fell in love with what I'm doing now. It's right in line with the strategic focus on 'beneficial electrification,'" he said.   
The position lets him have an impact across the entire Hoosier system, he said, and lets him work with the CEOs and communication/member services staff at the cooperatives and with their consumers.
It's the latest in a progression of positions that have also included large and small electric distribution cooperatives and a college internship with a national financing cooperative. 
Kleaving has a deep affinity for rural Indiana, having grown up on a farm. And his connection to electric co-ops runs back through his dad, Randy Kleaving, a director for Southern Indiana Power, and his maternal grandfather, who also served on Southern Indiana Power's board long before Blake was born. When Blake was a senior in high school, he was selected to participate in the 2009 Indiana Electric Cooperative Youth Tour to Washington, D.C. During that trip, he was tapped to represent Indiana on the national co-op association's Youth Leadership Council. That opportunity led to his first college internship with Hoosier Energy.
After earning his master's degree from Purdue University in 2016, he took a job with a large distribution cooperative in east central Illinois. In 2018, he returned to Hoosier Energy for a year before joining Daviess-Martin County REMC, a small distribution system served by Hoosier.
A short stint as an account manager for ag equipment sales outside the co-op "family" — in 2017 — helped him realize he wanted a cooperative career. "I was just trying to make an impact where I could and learning along the way," he said. "It took being out of co-ops to realize how much I love them. This is where I want to work the rest of my life." 
2009 SELECTED
2012 INTERN
Marketing and Member Services Intern, Hoosier Energy
2015 INTERN
Corporate Communications and Marketing Intern, NRUCFC
2016 HIRED
Marketing and Member Services Representative, Corn Belt Energy Corporation
2018 JOB CHANGE
Energy Efficiency Program Coordinator, Hoosier Energy
2019 JOB CHANGE
Member Services Coordinator, Daviess-Martin County REMC
2020 JOB CHANGE
Manager of Energy Management Solutions, Hoosier Energy