Huge family, huge rewards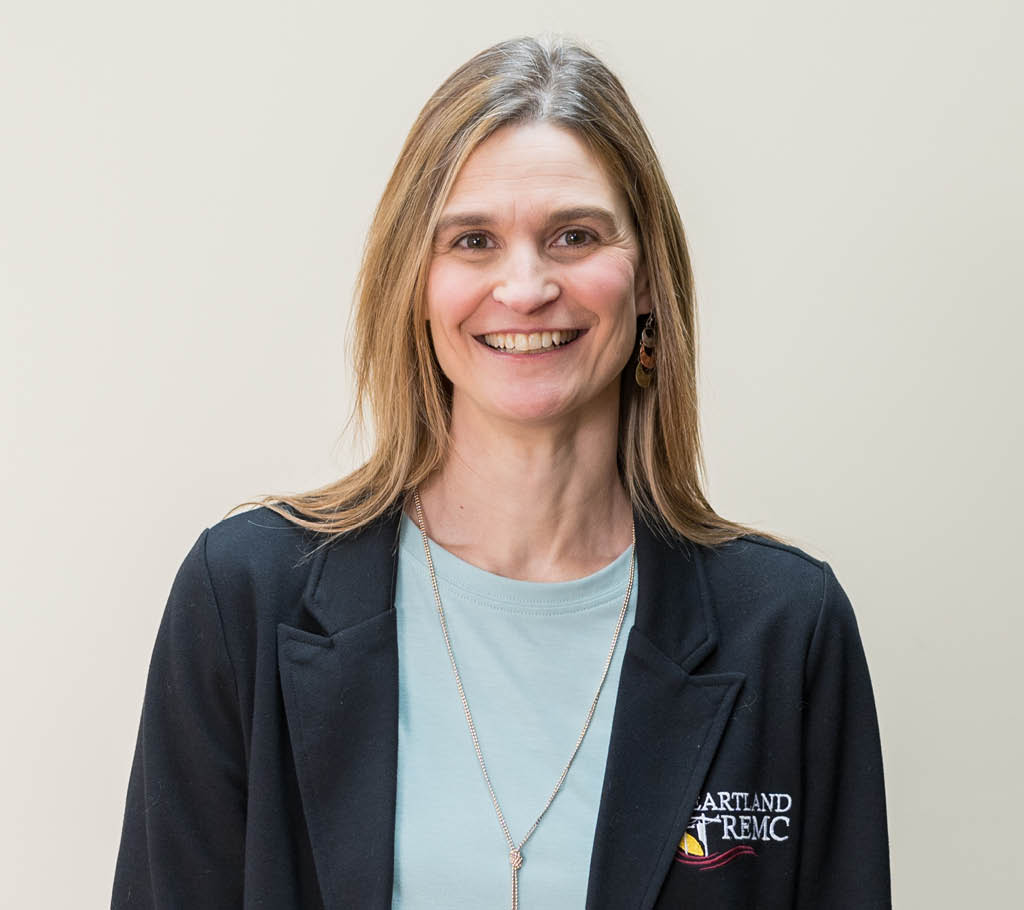 Christy Barlow earned a college scholarship writing an essay on the differences between a credit union, the financial industry's not-for-profit cousin to electric cooperatives, and for-profit banks. While her research made the graduating high school senior think co-ops sounded like great places to work, those differences never came to life until she later left a job at a bank for a career at an electric cooperative.
"At the bank, I was just an employee who came into work, did the job and hoped I'd get a paycheck. Here, at the co-op, you're a person, not just an employee," said Barlow, now the human resources manager at Heartland REMC.
While at the bank, she kept hearing from others what a good, stable place the electric co-op was to work. She let one job opening at the REMC go by without applying — which she soon regretted. Not long after, the bank was bought out by a corporate bank from Ohio.
"Going through that, and not knowing if they were going to close our doors that next day was a little stressful. Then, you wonder if they even know us," she said.
Later, when she saw her local co-op, Wabash County REMC, was looking for a billing clerk, she didn't let the second chance go. "I knew the electric co-op was always going to be here; everybody's going to need electricity," she said.
After four years as billing clerk, she was promoted to administrative and accounting coordinator. The role included serving as executive assistant to the CEO, handling payroll and benefits, organizing the board meetings, human resources and more.
Then came her second career encounter with a merger. In 2013, Wabash County REMC and its neighbor to the east, United REMC, began talking about consolidating.
The consolidated co-op, Heartland REMC, was more than twice the size of Wabash County REMC. United's territory included faster-growing southern suburbs around Fort Wayne, which offered new opportunities.
She was also part of the consolidation process that married the two co-ops. With the consolidation came her present title, though her duties remained much as they were. The consolidation also meant the co-op went from 25 employees in one office to 60 in two locations.
She noted laws and regulations change when an employer has a certain number of employees. She had to educate herself on those changes. Fortunately, she said, the co-ops have a tremendous statewide and national network to turn to for guidance.
As Heartland gets ready to celebrate its 10th anniversary in 2024, Barlow is still excited about her role. "I had a small family, and now I have a huge family. Over the years, the most rewarding thing is just getting to know everybody."
2004 HIRED
Billing Clerk
2008 PROMOTED
Administrative and Accounting Coordinator
2014 PROMOTED
Human Resources Manager