Ambitions not deferred by co-op deployment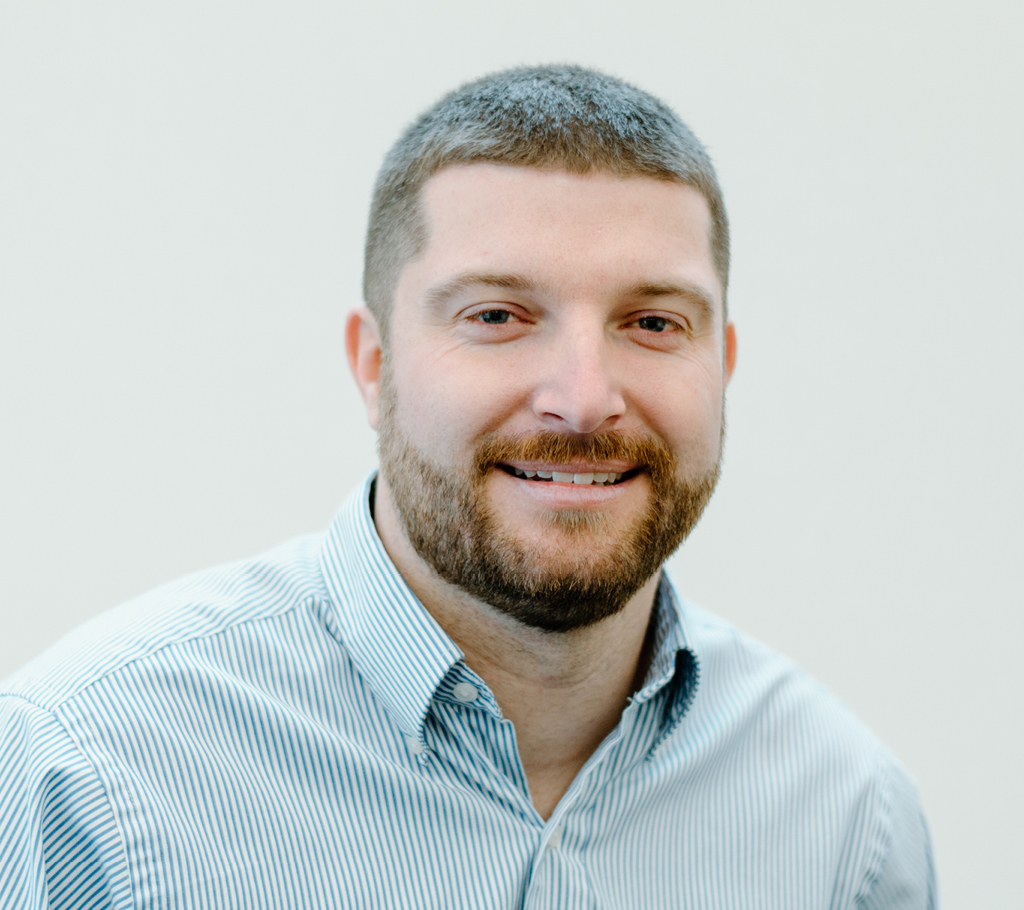 After high school, Colton Carden's career ambition was to join the military to work on robotics — smart weapons, autonomous vehicles, and the like. While he never joined the military, his interest in cutting-edge technology is now being deployed on the home front, for consumers of Bartholomew County REMC.
As director of engineering and technology for the Columbus-based electric cooperative, Carden has been working with smart meters and autonomous system technology to develop innovative "self-healing" power lines. "They use devices that talk to each other out in the field," he said of the pilot project. "They sectionalize and isolate faults and reconfigure the system automatically." Technology like this promises to eliminate or reduce outage times for larger numbers of consumers when a problem occurs.
Carden has been fascinated with the technology used in power delivery since his first college internship with an electric cooperative in his native Kentucky. As an engineering student at the University of Louisville, he had to spend a semester getting real-world experience. But during the economic recession at the time, finding internships wasn't easy. He had a buddy who was an apprentice lineman at Shelby Energy, an electric co-op in Shelbyville, Kentucky, who put in a good word for him.
As a cooperative intern, Carden was tutored by the co-op's contract engineer. He said he did a little bit of everything: installing automated meters, testing meters, even doing line inspections from a helicopter — "That was a lot of fun," he noted. "I got thrown feet-first into all that stuff. We were doing outage prediction and working with the outage management system."
The variety of work Carden was allowed to do made him fall in love with the industry. He shifted his field of study to electrical engineering, transferred to the University of Kentucky, and continued working for Shelby Energy to help pay his way.
While the technology and variety of experiences drew him to the co-op, it was the co-op's family atmosphere that kept him at the co-op. Electric cooperative employees speak often about the "family" atmosphere where they work.
After graduation, Shelby had no openings, so he interviewed at another co-op in Kentucky and at Bartholomew County REMC. He accepted the job in Columbus because it felt so familiar to him. Like co-ops across the country, it used many of the same types of data, mapping and metering systems as at Shelby Energy. He also knew the area. "My stepfather owned property up here."
Since then, Carden has moved through different job titles and multiple responsibilities at the co-op. He now oversees several departments and employees. He also likes the potential for growth in the area.
"The industrial growth in the area and all the manufacturing that's here in Columbus, attracted me to this area. There's just a lot of opportunities and diversity of things that you can do. I'm just very happy to be part of a family co-op, an innovative co-op, and excited for all the future technologies we'll be implementing, and projects we'll be working on."
2010 HIRED
College Intern
2013 PROMOTED
Engineering Technician
2013 DUTIES ADDED
Engineering Technician
2015 ROLE SHIFT
Engineering Technician
2017 PROMOTED
Engineering Manager
2020 PROMOTED
Director of Engineering and Technology