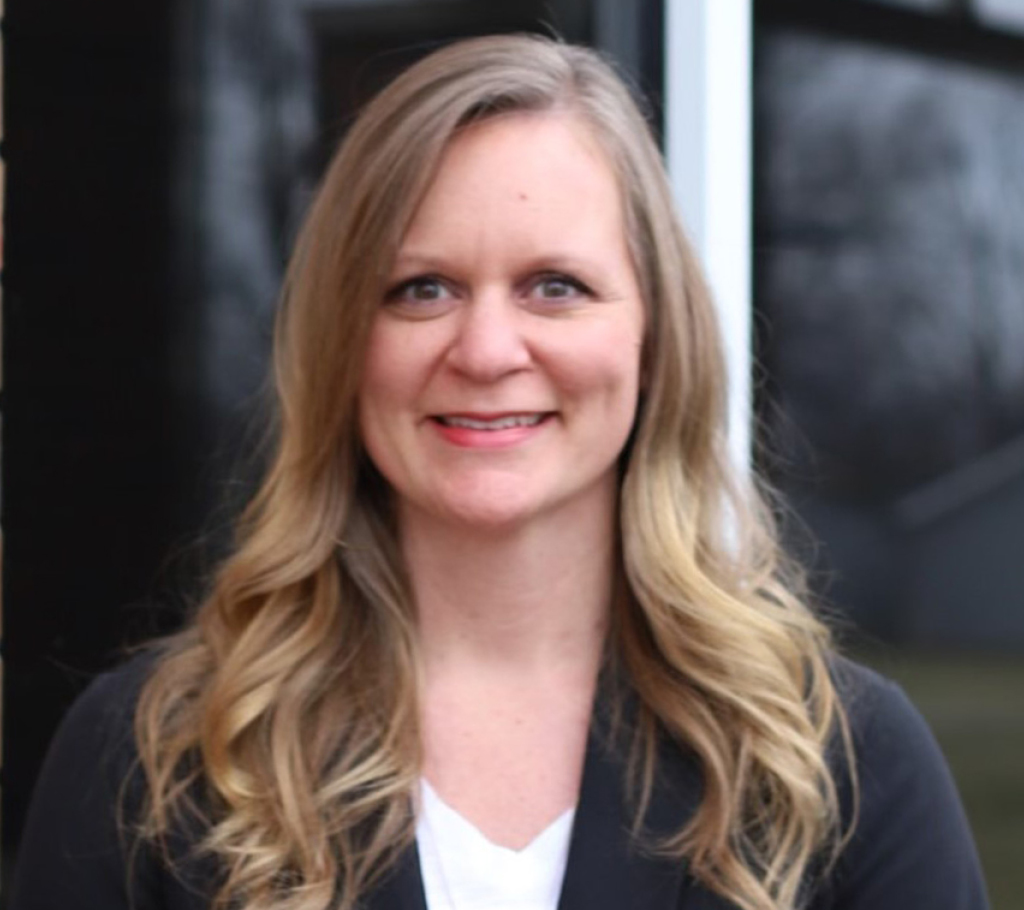 Erica Worland acknowledges the role of family in achieving the career success she's had working for electric cooperatives. But that family is not just blood, it's extended through her community and among the cooperatives themselves.
Worland just completed her first year as the director of finance and accounting for Daviess-Martin County REMC in Loogootee. There, she sits beside the CEO, presents to the board of directors each month and oversees a staff of six individuals. She's come a long way in a relatively short time.
Behind her was her mom — who taught her not to give up in pursuing her dreams; her first boss, who was both a mentor and a modeler of hard work; a close family friend who worked for a neighboring REMC who encouraged her to join the electric cooperative world and in whose footsteps she followed; and her late supervisor at WIN Energy REMC who hired her out of college and strongly encouraged her to continue her education and take every opportunity the cooperative offered.
"These amazing role models in my life have shaped me into the person I am today," said Worland.
Worland came out of Indiana State University with a business administration degree in 2008. Encouraged by that long-time family friend from Parke County REMC, she applied for a member service representative position at WIN Energy REMC. She admitted it was to get her foot in the door because she had heard such good things about working there.
Though she wasn't well versed in the workings of a consumer-owned, not-for-profit electric utility, she was quickly exposed to the diverse roles at every co-op — including the linework. "We got to go out in the field to a substation and see what it takes to set and work on a pole. We got to experience what it's like for the linemen, and so it put it all into perspective."
Within just a couple of years, she moved into accounting at WIN Energy and was encouraged to pursue professional leadership courses and additional accounting certifications. Through the employee development opportunities WIN Energy offered, Worland honed her skills in public speaking and gained confidence to tackle new challenges. After WIN Energy promoted her to accountant in 2019, she pursued and earned a Master of Business Administration in 2020.
While she said she loved working at WIN Energy and the friendships she had developed, a new opportunity soon opened at a neighboring cooperative. Daviess-Martin County REMC was seeking a new director of finance and accounting, a position that reported directly to the CEO. It was quite a step up. "There was a lot more responsibility," Worland said. "It's always kind of scary — and exciting — when you start something new. Stepping out, there are challenges. Then, being able to overcome those has really been exciting and builds confidence."
Her past electric cooperative experiences in member service and leadership are all coming into play in her new position. She has to be able to speak to the lineworkers, the inside office staff, the directors and the public.
"I am very appreciative to WIN Energy REMC for the experience I gained there, and grateful to Daviess-Martin County REMC for the amazing opportunity to advance in my career."
2010 HIRED
Member Service Representative
2012 PROMOTED
Accounting Coordinator
2022 HIRED
Director of Finance and Accounting