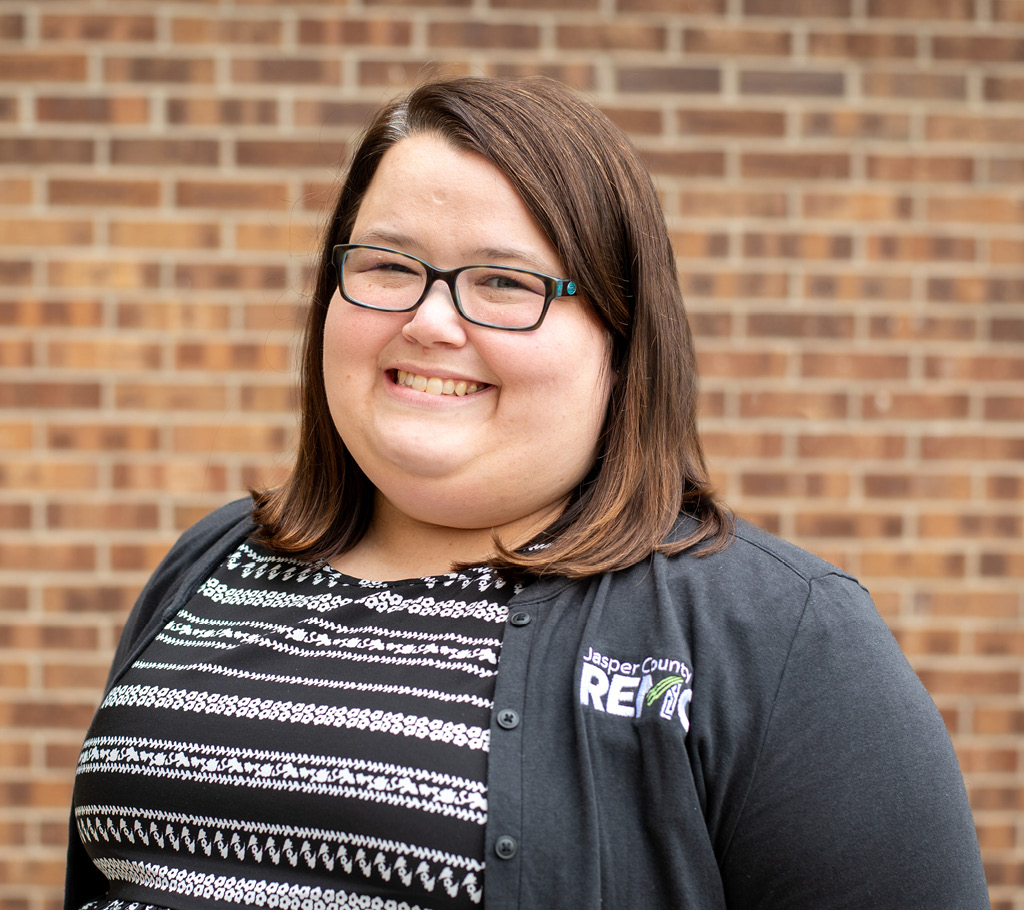 Kim Frank came to an electric cooperative from the corporate world. There, she said personal and professional growth were stifled under rigid corporate rules and an apathetic attitude toward employee concerns and development.
"If I needed to not take a lunch and leave a little early for a personal matter, you would get points against you. And then, I came here. It was more family friendly. We still have our work to do, but it is nice to just have a little more flexibility."
Along with the family-friendly flexibility she found when she started at Jasper County REMC in 2015, another major difference she found was the opportunity for career enhancement and advancement.
Hired as a billing clerk, she found Jasper County REMC, as most electric co-ops around Indiana do, encouraged employees to develop themselves through opportunities offered through colleges, its power supplier and its statewide services association.
Soon after coming on board, she was accepted into a two-year leadership training course called Rural Electric Leaders In Training Exchange (RELITE) offered by Indiana Electric Cooperatives. She followed that with another leadership course through IEC. Then, through a partnership between Indiana's co-ops and Indiana Tech, she earned an MBA with a focus on management.
These opportunities not only made her feel valued as an employee, they added to her value as an employee. "I would say the biggest thing they gave me was confidence. They gave me the confidence in what I was doing at the co-op, and in learning more about the co-op that I could bring back to the co-op."
Even though her job title hadn't changed, she was soon helping train other employees with the skills she was gaining. "One thing I've always loved doing is training. Even though I was just 'the billing clerk,' I took on the role of training customer service representatives in the new programs and products. That was something that they helped me develop and work on, even though it really wasn't part of my actual job description here."
In June, Frank was promoted to her current position, member services manager. The position opened after a couple of retirements and several positions were reworked.
When she was promoted, she took time to write several people within the cooperative and the statewide co-op network who helped and encouraged her along the way with her educational and leadership training. "They were a big part of my growth here. The programs and just the conversations we had helped me realize what I wanted to do … gave me that confidence, building on different things that I didn't realize I was good at until someone else pointed them out."
Frank said she's not sure where her growth will take her. But as Jasper County REMC continues developing itself into a provider of broadband services, she sees opportunities ahead. "Our co-op is growing, and more opportunities come about with our growth. As the cooperative is growing, so am I."
2015 HIRED
Billing Support Specialist
2018 Grew
Completed RELITE
2023 PROMOTED
Member Services Manager