Coming home to a 'second family'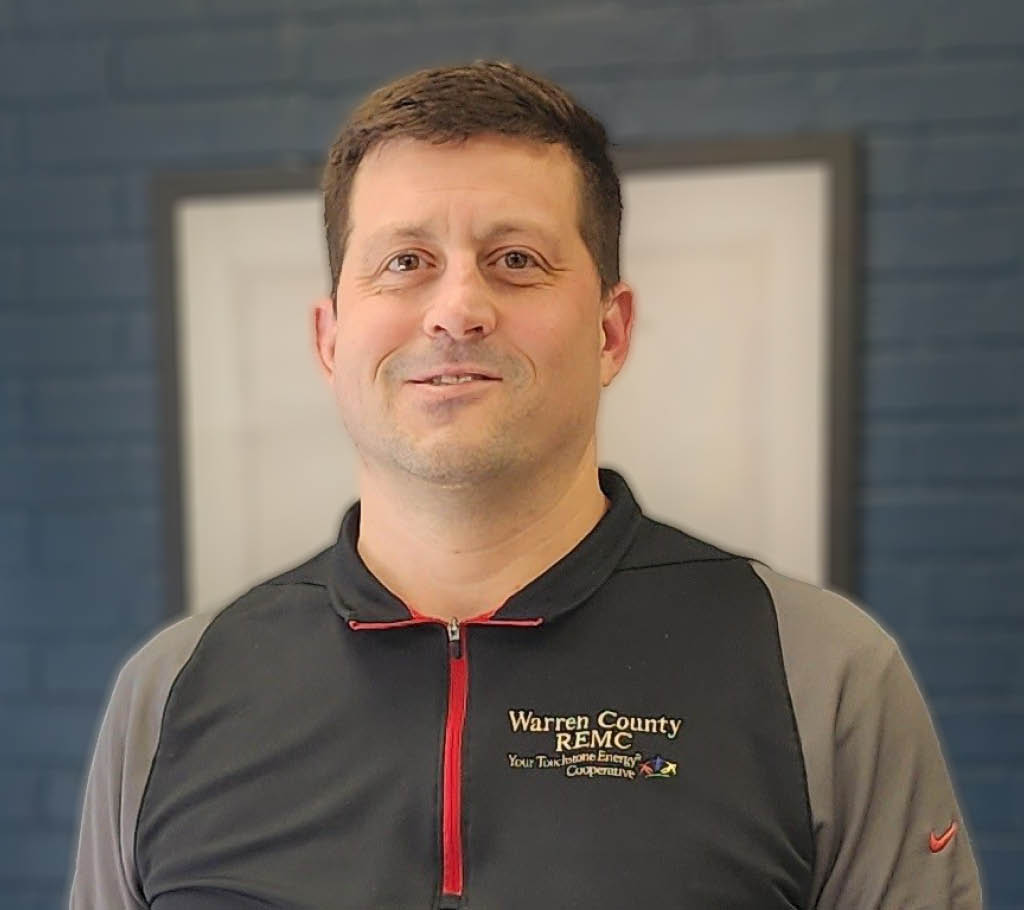 The apple never falls far from the tree is how the old saying goes. When it comes to Michael Quickery, that saying is too true — times three.
Quickery is the office manager at Warren County REMC. He's been there since 2010, having first started as the co-op's accountant. While he had a previous career in the world of private accounting, coming to the REMC was like coming home. "Mostly, it was just like a second family here," he said.
He felt at home at the REMC, maybe because his first family was also rooted in electric cooperatives. His father, Kevin Quickery, started out as an accountant at United REMC, which serves the counties south and southwest of Fort Wayne, before becoming the CEO there. He spent 38 years in the electric cooperative family. Quickery then became the vice president of corporate services at a neighboring co-op, Northeastern REMC, from where he retired several years ago.
Michael Quickery heard about the staff accountant position at Warren from his dad and was eager to follow in his dad's footsteps. While the apple didn't fall far regarding the kind of work, Warren County REMC was on the opposite side of the state, serving Warren and parts of other counties along the Illinois border. Quickery applied and got the job. Two years later, along with accounting responsibilities, he was promoted to office manager, overseeing the co-op's inside staff while maintaining the accounting duties.
He said he liked the stability of working in one place instead of different places as an auditor, then a tax accountant. In addition, working at a co-op, he said, provides variety. "It changes every day. You're not sure what to expect."
He also noted that co-op accounting is a little different than public accounting in the way assets are treated. "Being not-for-profit, a co-op's biggest asset is the plant out there — the power lines, poles and hardware — instead of a for-profit where it would probably be cash or investments. It's a little more tangible. At a co-op, you can go out there and see where your money is going."
Quickery and his dad weren't the only family members to find a home at a co-op. Two of Michael's brothers have also followed in their dad's footsteps in slightly different roles. His brother Mathew Quickery is now vice president of Heartland REMC's board of directors. Younger brother, Mason, is a lineman for Jay County REMC, which serves along Indiana's eastern border with Ohio.
Michael said he and his brothers grew interested in co-ops by both watching their dad's career and getting a little nudging from him, as well. "We could see how much Dad enjoyed working for the co-op and the benefits it brought to our family."
Quickery added that along the way at Warren, he's taken the opportunities to grow his accounting and leadership skills and learn as much about the co-op as possible. His next step following his dad: He would like to be CEO of a co-op someday down the road.
2010 HIRED
Staff Accountant
2012 PROMOTED
Office Manager