Keeping the meters running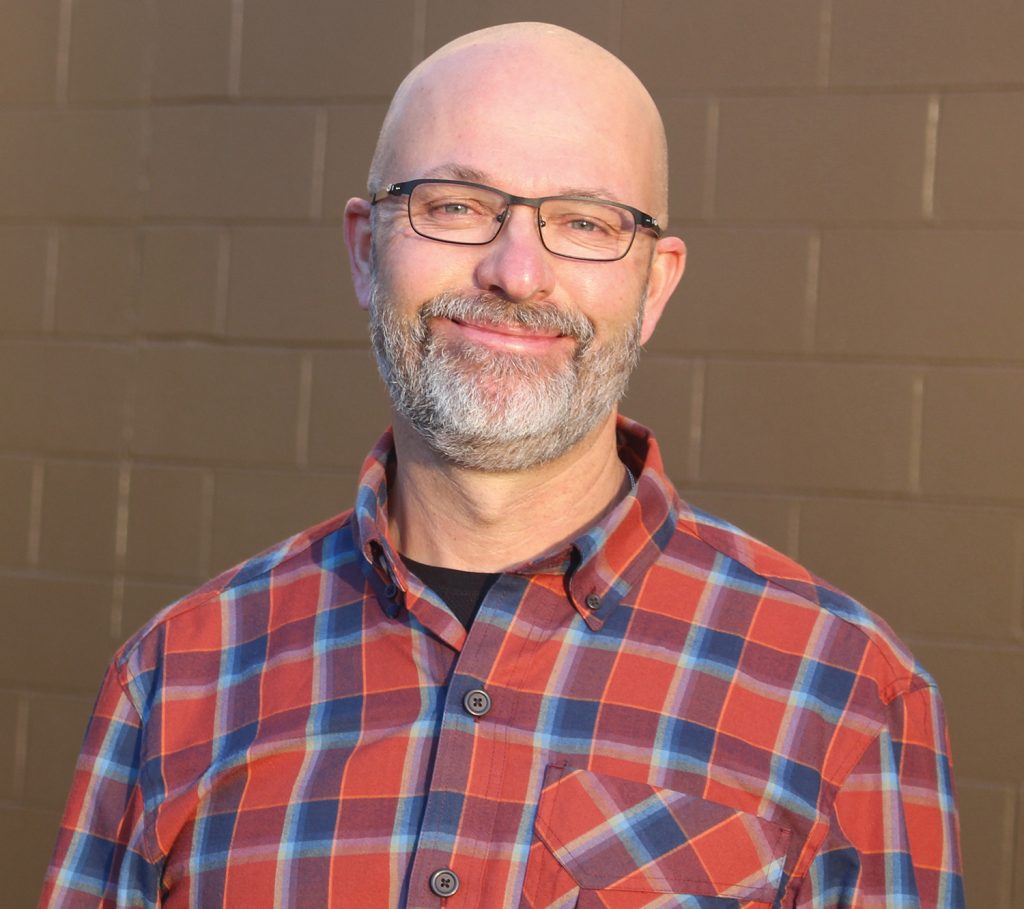 Just out of high school, Scot Price was uncertain about the direction he wanted his life to take. He took a manufacturing job assembling electric meters in West Lafayette, knowing it wasn't going to be long term.
In 1990, he took a job on the other side of the meter — at Tipmont REMC — an electric distribution cooperative that makes some 24,000 meters spin. He's been keeping meters running ever since along those lines — as he's moved up the chain of command for the Linden-based electric cooperative over his 30-year career. 
"I had a decent factory job, but I knew it wasn't really going to provide the future for me. Getting on at a co-op was an amazing gift."
His first job at Tipmont was as a groundman. The entry-level job assisted lineworkers as they worked on power lines. Within the first year, the REMC had an opening for an apprentice lineman which Price pursued and got. Four years later, he graduated from the apprenticeship as a full-fledged journeyman lineman.
"By becoming a journeyman lineman, I was a tradesman and marketable to go anywhere in the country. I had a skill set. I felt very blessed to have been given that opportunity to have achieved that goal. From that progression, it opened doors throughout my career."
Today, Price is the senior manager of operations overseeing the outside operations at Tipmont's Battle Ground office. He supervises 16 employees, which includes linemen at the co-op's northern hub. Tipmont, which serves consumers in eight northwest central Indiana counties, has a second line crew based at its main office in Linden.
After completing his apprenticeship and becoming a lineman in 1994, Price joined the special group of individuals who remain the backbone of the electric industry. "I loved being a lineman. I loved being outside. I thought it was the most rewarding career path for me and still, to this day, think it was a great opportunity for me. But I knew at some point I didn't want to necessarily be an old man getting up at 2 in the morning and changing out poles in the ice and snow."
"I often dreamed about what it would be like to experience the trade in another area, but co-ops are so generous in their benefits," Price noted. "Each year you stay, you acquire more vacation time, accrue more benefits. It made it that much more difficult for you to want to go on and start somewhere else. I was treated so well … why would I?"
1994 JOB CHANGE
2006 PROMOTION
2008 JOB CHANGE
Assistant Line Superintendent
2016 PROMOTION
Senior Manager of Operations