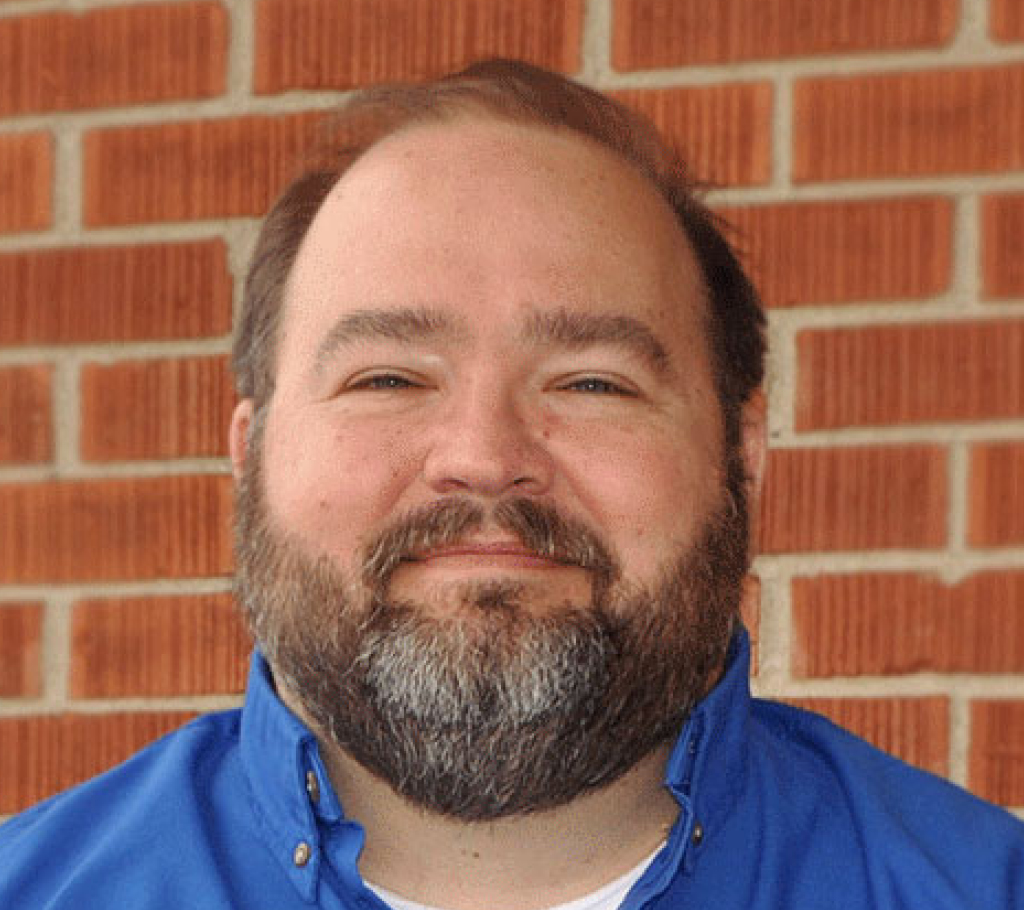 Although Shane Smith grew up on electric cooperative power lines 15 minutes from the Utilities District of Western Indiana REMC's office in Bloomfield, he had no concept of what a cooperative was when he interviewed for an internship during his first year of college in 1994.
Smith knew he wanted to be an engineer of some sort and had a knack for that kind of work. And, after graduating, he knew he wanted to stay close to home.
After graduating in 1997, he came back to UDWI REMC's office and was hired on as its first on-staff engineer.
"It was really a great position," he said, especially for someone coming right out of college. "The opportunities it provided, the variety of work and the people you worked with  ̶̶  you couldn't ask for better."
Smith is now the chief operating officer for the cooperative and looks back on a career that he found rewarding.
"The biggest thing is the mission and the people: serving the membership, serving the area where I grew up. I find that part of the role very fulfilling. Not being profit-focused really speaks to me," he said. "Now that I'm in a little bit different role, I'm also helping the people who are coming up in the organization, mentoring them."
In the mid-2000s, Smith admits he did get kind of a "seven-year itch." A friend recruited Smith to join his consulting firm, and Smith left the REMC. But a year later, he was back. "I missed the co-op, I missed working for the members and I missed seeing things to completion."
Coming back, Smith picked up where he left off and was given even more responsibility as UDWI grew in size. Returning to the co-op allowed him to benefit from the many opportunities co-ops offer employees. He was able to expand his education and completed his MBA in the chief operating officer's position he's had since 2020. "Having those opportunities, for somebody who loves to learn, is really rewarding."
And coming back was like coming home to family. "The biggest things are the people that you work with — getting so close to them, they're like family. That's part of the job that you don't really find at a lot of different places. We come together as a family in the hard times — for example, we just had a storm that caused widespread power outages. They're hard on the employees, and they're hard on the members. But when you have clarity of purpose and everybody's coming together to get the job done, it's a good feeling."
1994 HIRED
College Intern
2003 PROMOTED
Manager of Engineering
2006 JOB CHANGE
Engineering Consultant
2007 HIRED
Manager of Operations and Engineering
2020 PROMOTED
Chief Operating Officer