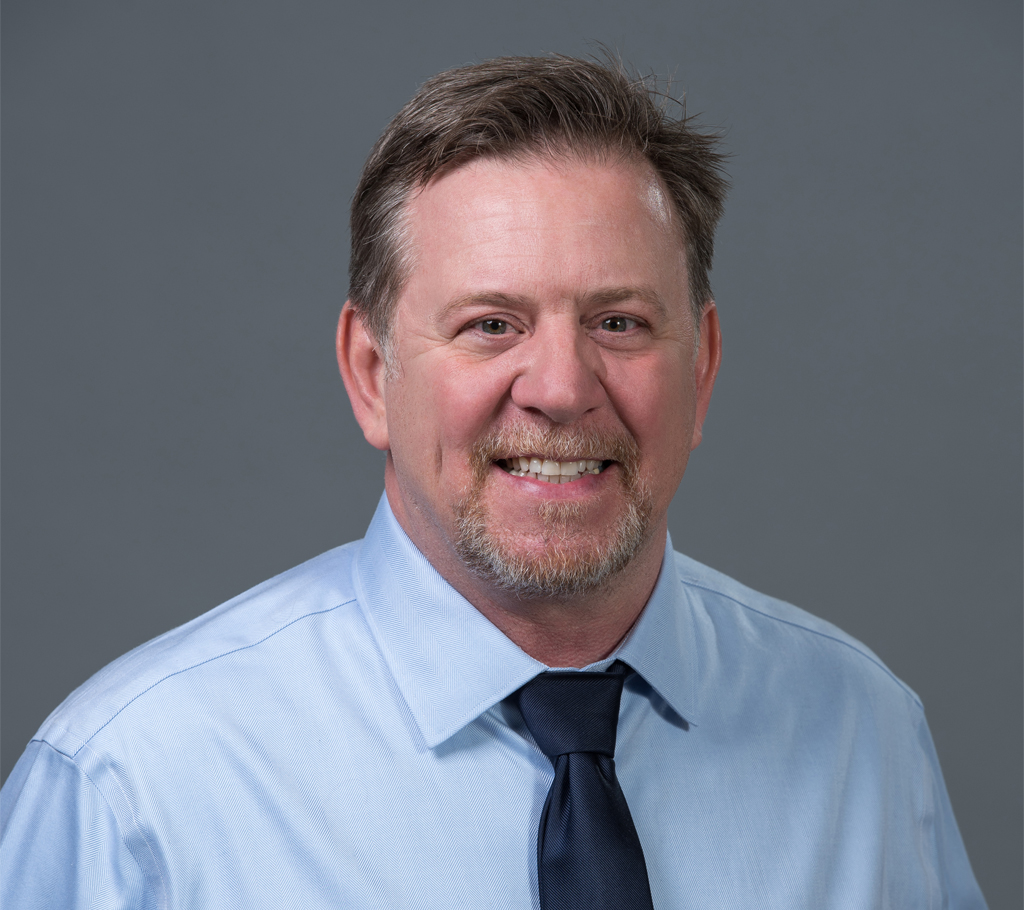 Steve Hite, energy services supervisor at Hendricks Power Cooperative, admits he can't always remember a consumer's name or face if the person calls and says Hite was out to the consumer's home before. But once Hite gets the address, chances are he'll recall the home's construction style, the size of heating/cooling unit installed, the R-values of its insulation and other precise details.
"I don't remember people nearly as well as I remember houses," he says. "That's kind of how my brain works."
Hite advises the cooperative's consumers when they have energy questions or concerns. He performs energy audits to see where a home's construction or insulation may be a culprit in causing a high energy bill or a comfort issue. And he draws on a career's worth of experience in home construction to offer suggestions for consumers looking to retrofit their home with energy improvements or build a new energy-efficient home.
Since he was a kid, Hite says he's loved building structures. "I was the kid with the three-story treehouse," he says. He turned that into a career, beginning with helping frame houses at age 15. After a stint in the military, he continued in the construction trades. Before coming to the electric cooperative in 2009, he worked for a high-end home builder renown for constructing some of the largest estates around Indianapolis. He went from a framer to a master craftsman designing and building cabinets and furniture.
As a homebuilder, he stayed abreast of the modern techniques to improve a home's building envelope — the inhabited areas of controlled climate. "That was a very natural transition for me, going from framing and the finer detailed work of construction to the advising part. I get to work with a lot of builders, and I know the language," he says. "In today's world, a typical home builder builds a 'code house.' That sounds like a great thing to the average person, but just building to code you're getting a home that's barely just passing. You don't want a code house; you want something that's way above in certain areas."
He encourages consumers to push the envelope beyond code by using one of the high-efficiency home programs cooperatives offer. These programs have specifications for materials, techniques and equipment that allow a home to meet energy efficiency standards, and save on energy costs. Using those materials allows Hite to calculate what it will cost to run that house. "And then we can make recommendations to help them make decisions."
He then tracks their energy use. "It's pretty amazing to watch how fast they get their money back." And he says bumping into a consumer he's helped say, "Hey, my bill is dropping!"
"That's very rewarding," Hite says, knowing he's helping consumers save money and be more comfortable in their home – the home he knows inside and out.
2009 HIRED
2019 PROMOTED
Energy Services Supervisor